Composable Commerce
Turn IT architecture into a competitive advantage with Composable Commerce
By 2023, organisations that have adopted a composable approach will outpace competition by 80% in the speed of new feature implementation.
What characterises Composable Commerce?
Modular

To be modular, every single component in your tech stack must be able to be implemented and replaced without affecting the rest of your technological ecosystem.

Open

Openness refers to the ability to make integrations between the modular components.

Flexible

Your tech stack must be flexible enough to create the customer-focused experiences your customers want.

Business-centric

The ability to respond quickly to changing business challenges.
The principles of composable and pace-layered IT architecture
At Novicell, we have prepared a reference architecture that illustrates the principles of composable and pace-layered architecture. The reference architecture is the starting point for how Novicell recommends building commerce and omnichannel solutions. Business needs vary greatly between industries and business models, which is why the architecture must always be determined in the context of the given company.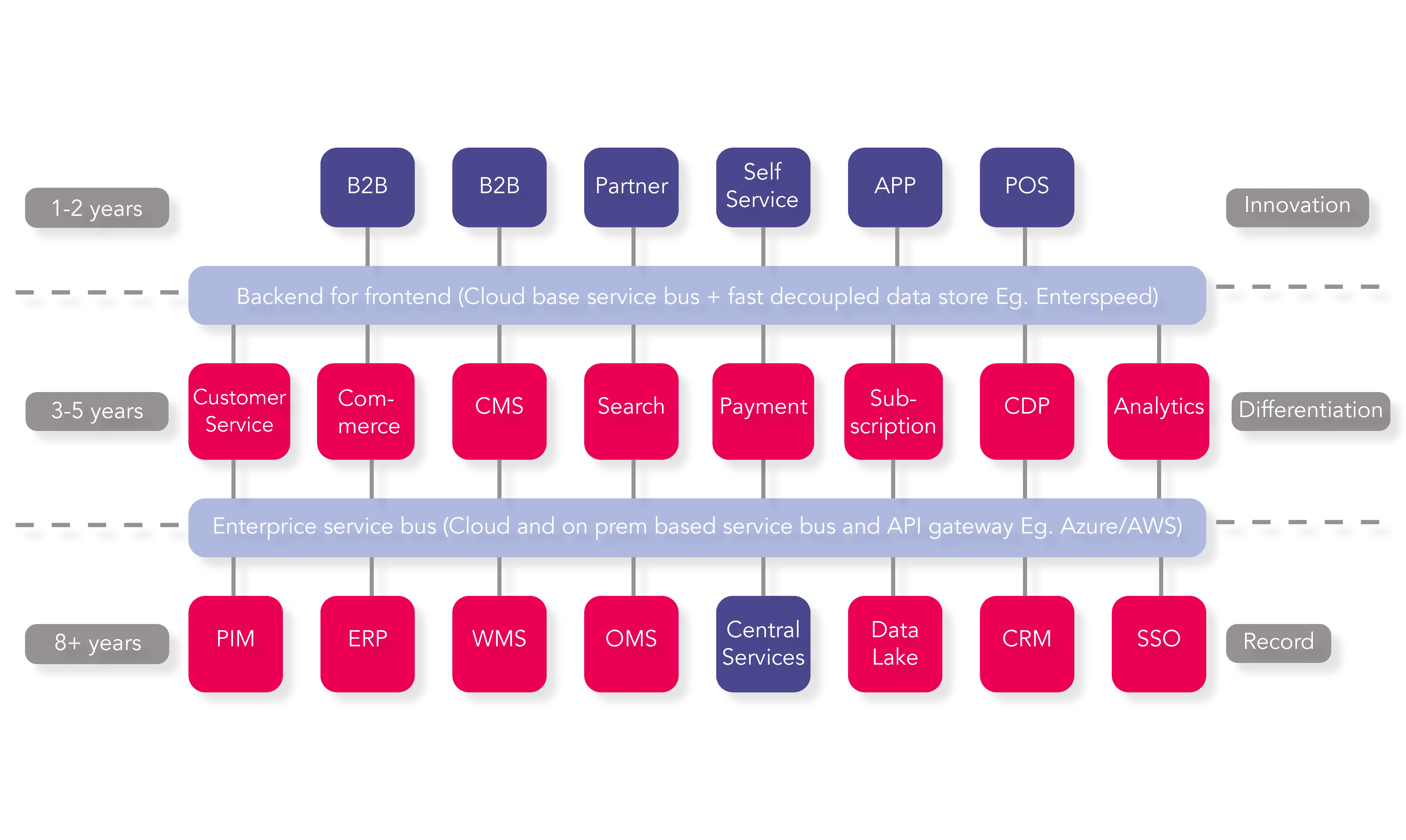 Selected companies we have helped with commerce


Read about some of the solutions here:
TECHNOLOGIES
Below you can read more about some of the technologies we use