About the conference
This conference will bring together every element of the modern professional services marketing ecosystem to learn, discuss, debate and network. Two streams of content focusing on the strategy and building innovative digital platforms will be combined with a chance to meet with your peers and the technology companies, agencies and advisors that can help make your plans a reality and equip your firm for marketing success.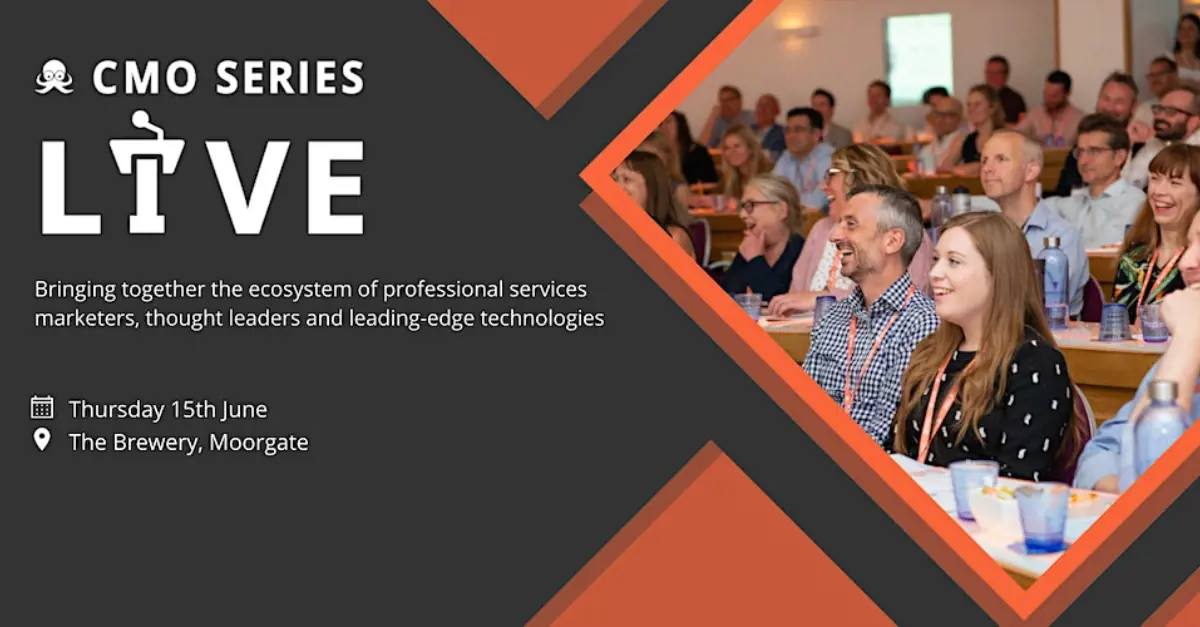 About the day 
CMO Series Live, the conference and exhibition that builds on the success of the CMO Series Podcast, which was created by Passle in 2021 to help share the best practices of marketing and BD leaders in professional services. The podcast series has now delivered impartial advice from over 90 leading CMOs and other senior marketing and business development professionals to an audience of over 250,000 listeners.
This success has driven demand for a face-to-face event that brings together the entire professional services marketing technology ecosystem, with the CMOs and BD professionals that feature and listen to the podcasts, alongside their technology partners and agencies.
The conference will feature two content streams and more than 14 talks focused on the most exciting concepts, case studies, and technology in professional services marketing. There will also be a focused selection of technology partners and the opportunity to network with peers into the evening.
Mikkel oversees a diverse team of software developers to build industry-leading products, using robust architectural practices and innovative software solutions. In addition, Mikkel takes on the role of Solution Architect, working closely with our customers to define their scope and technical requirements. Mikkel has extensive experience working on large-scale e-commerce solutions and bespoke conferencing platforms. 
Speech
User-Centric Composable Architecture for Professional Services
Unlock exceptional user experiences and maximize the return on investment in digital platforms with Composable Architecture. Join us as we explore the seamless integration of Content Management, Content Marketing, Event, and Talent Acquisition services, creating a unified and seamless user experience. Discover the power of federated search, breaking down information silos and enabling effortless search across all relevant sources. Gain insights from a real-world example and learn best practices for adopting Composable Architecture to elevate your professional services firm.
Join us to unlock the transformative potential of Composable Architecture and elevate your organisation to new heights in the digital age with seamless integration, operational excellence, and user-centric experiences.
Date

Thursday, 15 June 2023

Duration

7,5 hours of networking, refreshments & trade exhibition

Location

The Brewery, Moorgate
Secure your seat down below