The Sitecore content management system (CMS) platform encompasses all the tools needed to effectively manage all of your marketing activities in both a methodized and customized way. If platforms such as Mailchimp, Google Analytics, HubSpot or WordPress sound familiar to you, imagine all of their functionalities squeezed into one single platform. That's what the Sitecore experience provides.  
In this article, we will provide you with insight into the application potentials of the Sitecore platform, evaluate its implementation costs, and present a thorough overview of the main functions used to tailor the Sitecore CMS to suit your company's exact needs.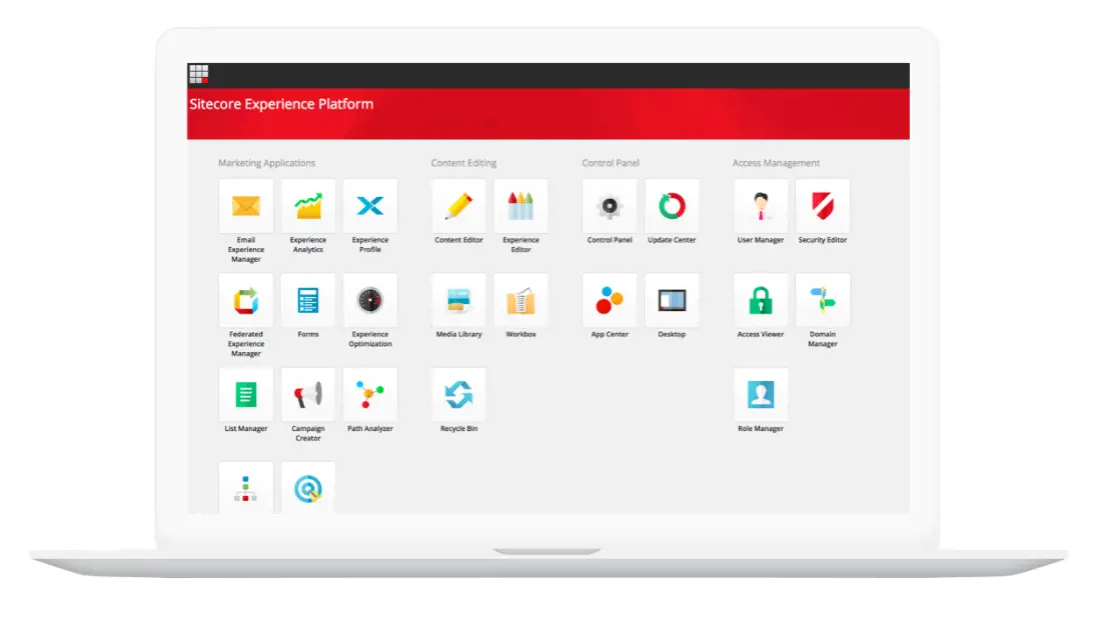 The Ultimate Marketing Experience with Sitecore  
Sitecore is a truly advanced Digital Experience Platform (DXP). This means that it can be used by various types of organizations to create seamless and personalized digital experiences for its users.   
One of the major benefits of this Digital Experience platform is the Sitecore analytics function. This module is based on a set of parameters, configured through complete user-engagement evaluation, which monitors users' engagement with your website or digital platform. This allows marketers to analyze and better understand consumer behavior through detailed insight into their online activity, not just their visit time.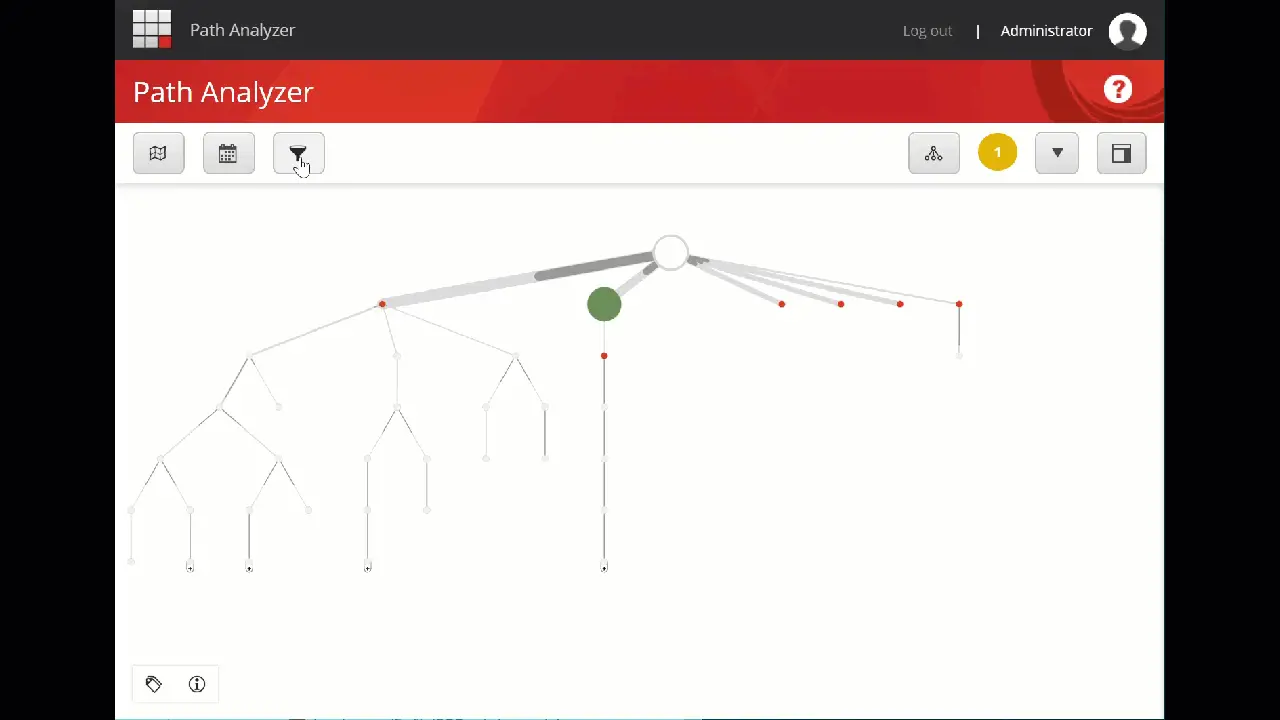 Sitecore Experience Platform 
Sitecore Experience Platform (Sitecore XP) is the section of the Sitecore CMS that allows users to generate hyper-personalized content. It combines customer data, analytics and marketing automation so that marketers can nurture customer relationships using personalized content in real time delivered across various online channels. This ensures that each time a user visits your website, the content they are presented with is highly relevant and tailored to their needs.  
Among its many customizable functions, the following stand out:  
The Sitecore CMS can create a display page with different types of content depending on the user's location.  
Different types of content can also be displayed to users with a specific IP address. There are many public IP addresses, especially from large corporations. This feature enables personalized content to reach those users from competitor organizations. 
The Sitecore Experience Platform provides all the necessary tools for user profiling and deep analysis of user behavior. All of this data can be used to create a truly custom user journey on your digital platform.  
Sitecore Experience Commerce
The Sitecore Experience Commerce platform (Sitecore XC) is Sitecore's e-commerce engine. It is the only platform that naturally merges content, commerce and data into a single enterprise-level commerce solution.  
With Sitecore's hyper-personalized content function, e-commerce users will be recommended and promoted specific products based on their profile, behavior and recognized interest. Not only this but customer relationships can be maintained before, during and after the transaction is made. For this reason, Sitecore is the ultimate platform for creating personalized shopping experiences that optimize user experiences and increase conversions.  
Sitecore Content Hub 
Sitecore Content Hub is a unified and integrated solution designed for planning, production, and collaboration of all company content. It provides a 360-degree view of your content landscape so that you can take back control of the entire life cycle of your content. It is especially relevant for corporations that find content management difficult due to different types of publishers, delegations, markets and content authorship. Sitecore Content Hub helps you manage every aspect of your marketing with a single integrated solution.  
Interestingly, artificial intelligence is a major feature of the content hub which uses machine learning to tag content and identify image similarity, saving you the time and money needed to create new images.  
Sitecore AI  
User experiences are highly customizable with Sitecore AI. This module uses machine learning data and algorithms to provide unlimited automation and auto-personalization options adjusted to your company's objectives.  
For instance, Sitecore AI gains insight from visitors' previous experiences on your website to provide them with personalized visitor experiences tailored to their individual preferences and activities. Sitecore AI handles all the complex technical setup for you, allowing you to focus on the content and editing tasks at hand.  
Sitecore Connectors  
The Sitecore platform includes various integration features to bring out-of-the-box functionality. Through third-party products such as Salesforce, Microsoft Dynamics 365 for Retail and Microsoft Dynamics 365 for Sales, the platform enables users to integrate solutions that they already use. This means that Sitecore users can preserve the connected experience for the next emerging channel without losing data.  
Conduct an audit to get started with Sitecore CMS 
Sitecore is a platform with multiple layers of complexity and relationships between modules that allow for customized marketing management with no experience off-limit. To get the most out of your Sitecore experience, an audit is required to implement all custom solutions effectively. If you are already using the Sitecore CMS, but feel that you are yet to receive the most out of the platform, Novicell can help you by conducting a Sitecore audit. We will propose detailed corrective actions that should be taken to enhance integration, feature usage, performance and upgrade potential.  
This would include:  
A workshop to define your goals using the Sitecore CMS  
Engagement value scale development  
Taxonomy settings  
A document that outlines a plan for Sitecore implementation using different Sitecore marketing applications  
Sitecore CMS user training  
Here at Novicell, we are certified Sitecore development partners with vast experience in delivering effective solutions on the Sitecore platform. We have our own specialized in-house Sitecore department working to provide high-quality Sitecore implementation and development.
If you need us to support you in switching to Sitecore CMS, or if you already have Sitecore and want to get the most out of the platform we are more than happy to assist you.