Novicell Premium
Our very own plug-and-play website solution
Novicell Premium highlights
Multilingual foundation

Novicell Premium adapts to international markets with different language needs on different sites. You can also build multiple sites using just one solution for your different brands, specific campaigns or partner sites.

Flexible integration

Anything can be integrated into the Premium platform. You can install a custom design that fits with your brand, third party systems from within your organisation or even custom functionalities chosen by you.

Scalable

Your solution can be scaled up or down to suit you. Integrate it into any business system, third-party service or partner service and keep the Premium platform relevant to your growing business needs.

Headless first appraoch

Premium takes a headless first approach that separates the Umbraco CMS system from your website. This gives you great flexibility when it comes to content creation, allowing your content editors to focus exclusively on content.

Try before you buy

With Premium, you can see the design, test the user experience and 'feel' your solution before buying. This way you'll know exactly what to expect and what you'll pay for.
"We now have an effective CMS supporting all our regional teams. Most importantly, our digital business model has turned into a true business driver."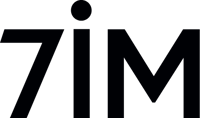 "We are really impressed with the Umbraco Premium platform. It's so easy to navigate and use as a content editor compared to our old CMS."