Fjordgaarden
(Re)branding of Fjordgaarden's spa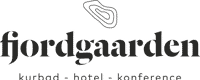 Novicell developed our new strategy when we had to rebrand Fjordgaarden.
We have only experienced that Novicell has been incredibly attentive to our thoughts and delivers an extremely professional and knowledgeable effort that aligns perfectly with us and our brand.
We use Novicell as a strategic partner because we desire experienced and professional expertise in every aspect, so we can feel secure and confident. We can wholeheartedly provide our highest recommendations to Novicell.
From goals to targeted communication
As the spa itself has been completed, we have laid the building blocks to communicate it by closely collaborating with Fjordgaarden to define and develop
Goals and target audience

Brand, concept, and core narrative

Visual identity and design manual

Digital campaign plan
...and with that foundation, we now handle the digital campaigns across platforms to help Fjordgaarden's spa attract an appropriate number of visitors to one of Denmark's widest ranges of spa experiences. Even though tranquility in the form of a spa practically sells itself.
Business online can also be offline
Indeed, a carefully crafted online presence is crucial. However, if you drop the ball on your offline touch points, you're dropping your brand on the floor.
That's why a part of Fjordgaarden's rebranding is extending the brand to all surfaces.
Want to know more?