Business broker
Consulting firm experiences a 116% increase in inquiries with Google Ads optimization
Results that make a difference
The optimization of Business Broker's Google account involved a thorough review of keywords. Through analysis and subsequent optimization, where we added performing keywords and excluded ones that didn't generate value, Business Broker achieved better utilization of their budget, increased exposure, improved conversions, and optimized CPA (cost per conversion).
*achieved from April 2021 to September 2021 compared to the previous period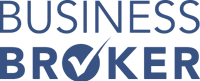 Novicell has quickly understood our universe of complex advisory services for owners of medium-sized businesses. During the period we have collaborated with Novicell, there has been a noticeable increase in relevant inquiries from our website. Additionally, we have gained an extra benefit from the collaboration due to Novicell's significant experience in SEO and LinkedIn marketing. As a result, we receive tailored solutions that match our wishes and needs. Overall, it has been a good and results-oriented partnership that we highly recommend to others.
Want to know more?