Salesforce
Salesforce is one of the world's leading customer relationship management (CRM) platform, empowering companies to connect with their customers in a whole new way.
Why choose Novicell?
We have a deep understanding of the Salesforce platform and its capabilities and work closely together with Salesforce to find the right solution for our customers. Our certified consultants have many years of experience and a deep understanding in leveraging the Salesforce Clouds to optimize customer experiences, improve operational efficiency and drive profitable growth.
The team of Novicell Salesforce consultants is ready to help you make the most of your Salesforce investments. Contact us today to learn more about how we can help you get the most out of your Salesforce Clouds.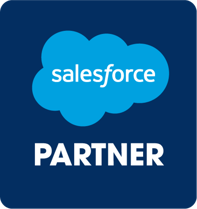 Advantages with Salesforce
100% cloud

Salesforce is a 100% cloud platform, no software installation is required. This makes the platform extremely cost efficient, flexible and more reliable than traditional on-premise solutions.

Scalability

Salesforce is a highly scalable system, allowing businesses to quickly adapt to changing market conditions without having to invest in new software or hardware.

User friendliness

Salesforce is an incredibly user-friendly platform, offering intuitive, easy-to-use tools and features to help businesses maximize their customer engagement and sales.

Integration

With Salesforce, businesses can easily integrate multiple applications and services, including third-party systems, to create a unified platform.

Application library

Salesforce App Exchange enables businesses to quickly find and deploy pre-integrated applications that extend the power of the Salesforce platform.

Platform update

Salesforce updates the platform three times a year enabling the users to benefit from new functionality and the newest technology
WANT TO KNOW MORE?
Read more about related topics