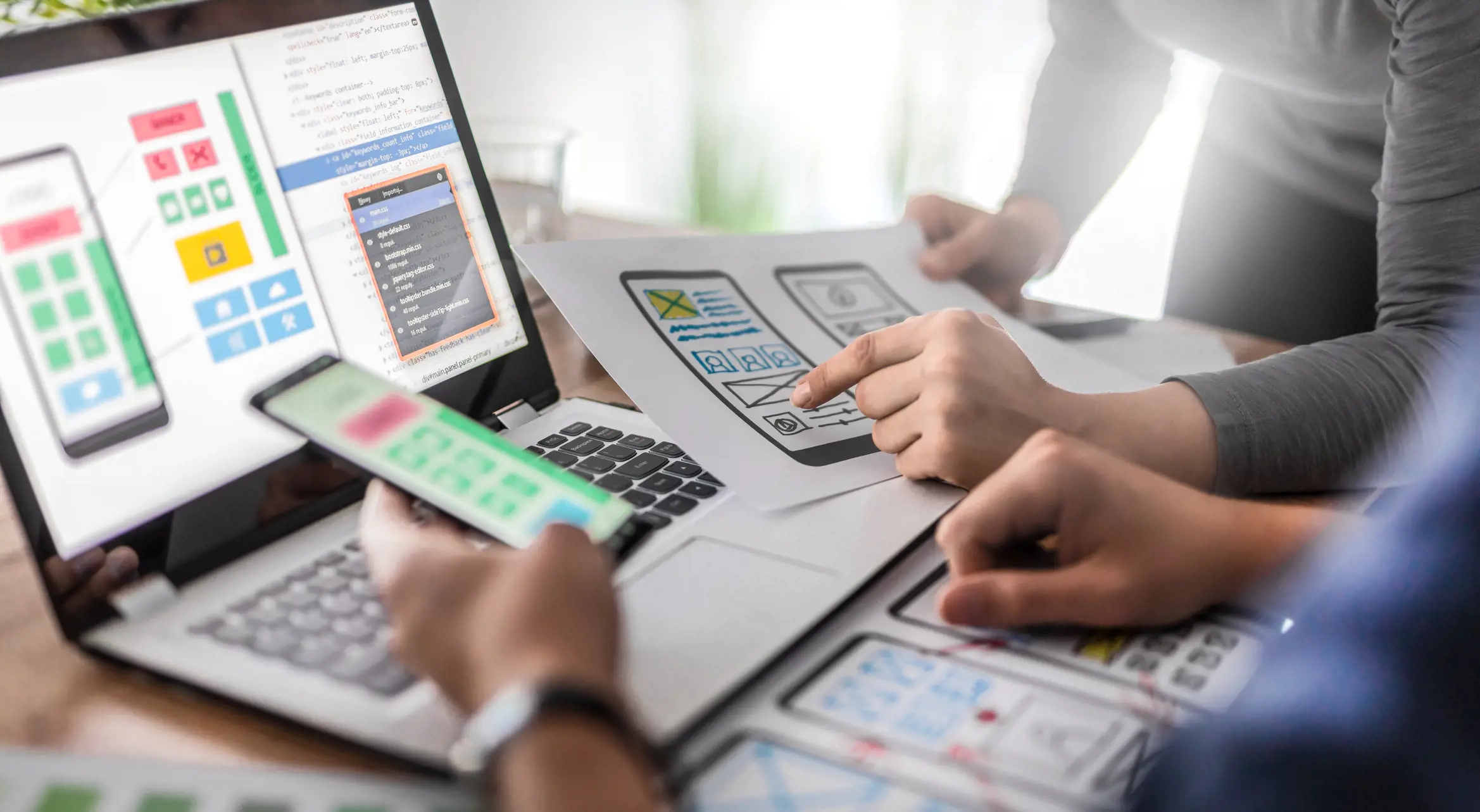 Novicells Composable Commerce Accelerator: Spark
A commerce accelerator built on MACH principles enabling a fast time-to-market
Start your new commerce adventure. Now. 
Going composable can seem like an overwhelming journey. Navigating the many different technologies, options, and features can be a long, complex, and challenging task.
Spark is an accelerator that, as the name suggests, enables you to speed up the process of designing and implementing your composable commerce solution. Spark is a scalable and extendable deployment ready package based on best-of-breed technologies and pre-built features allowing you to start your new commerce adventure at a fraction of the time.
With our composable commerce accelerator, Spark, the road to your new commerce solution doesn't have to be so daunting. Based on years of experience, we have selected, designed, and tested a set of best-of-breed technologies creating an accelerator that can serve as the foundation for your MACH-based composable architecture. This provides you with a unique opportunity for fast time-to-market while keeping the freedom to customize key customer touchpoints and integrate with the technologies of your choice.
Even though we have built the basics, you can still design the solution, just the way you want it. We have simply made the way to your desired destination a lot easier.
This is what you get with Spark
Skip time-consuming tasks on your commerce journey

Selecting technologies and designing a composable architecture from scratch can be a complex and time-consuming task. Spark is an out-of-the-box commerce foundation that integrates with the technologies of your choice.

Focus on how to differentiate – we will handle the basics

We have built and tested the most common commerce features, so you don't have to. With Spark, you can focus on how to create unique customer experiences and differentiate from competitors.

Scale, replace, add, or remove

Enjoy the flexibility of a composable architecture allowing your technology to scale with the business. Spark offers you the opportunity to experiment with technologies of your choice without having to make large investments.
Commercetools

Commercetools is one of the world's leading commerce platform built on modern MACH principles allowing you to tailor the solution to the exact needs of the business and customers.

Commercetools

Algolia

Algolia is one of the leaders in globally scalable, secure, digital search and discovery experiences while being both fast and reliable.

Algolia

Microsoft Azure

Microsoft Azure Cloud Platform to ensure a cloud solution of high quality.

Terraform

Terraform delivers infrastructure as code to automate the provisioning of your infrastructure.