Concert Hall of Aarhus
New channel strategy makes the path to bookings shorter
Effect

Which digital channels provide the most value? What is the ROI on existing channels, and what is the potential?

Channel mix

What is the right balance between analog and digital marketing activities? Where is the target audience?

Touchpoints

How does the customer behave across channels? How does the customer journey unfold?
Shorter path to booking
The primary recommendation, not surprisingly, was to prioritize digital channels more, focusing on all stages of the decision-making process and placing greater emphasis on "do" actions. There should be a greater focus on engaging content, activated through a mix of channels, to reach potential target audiences at different stages of their decision-making process.
Here is a visualization of a possible channel mix: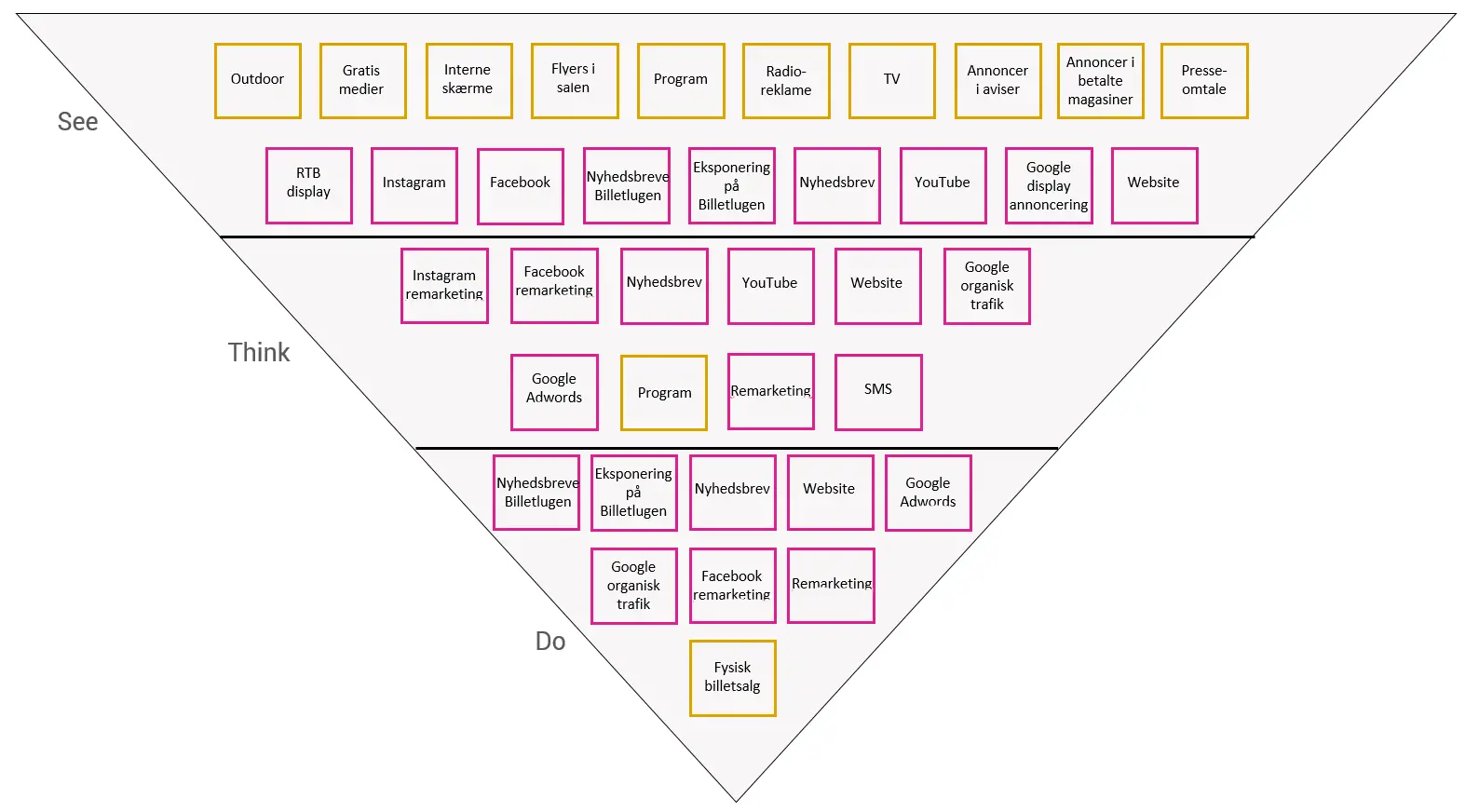 The competition for people's leisure time is intense. That's why we are thrilled that Novicell and our other marketing partners have helped us double the number of visitors to our website compared to last year. It makes a difference when delivering experiences, especially since 80% of ticket sales are electronic.
The Concert Hall is also becoming experts themselves
An important part of the collaboration is continuously upskilling the Concert Hall's own staff. The marketing team has participated in workshops with Novicell's digital experts, enabling the Concert Hall to take on a larger portion of their AdWords, YouTube, and Facebook advertising in the future - and assess the results in Analytics.
Want to know more?