ID® IDENTITY
Since 2021, Novicell has been helping ID® Identity grow their brand awareness, traffic, and revenue through digital marketing, media buying, and advertising on Google, Meta, and LinkedIn
Creative process combined with performance marketing
Since 2021, Novicell has been collaborating with ID® Identity on their digital presence. Through a creative process, Novicell and ID® Identity have focused on deriving the shared essence of previous brand efforts, all with the end customer in mind.
The goal is to bridge the gap between the traditional B2B perspective and the end customer by connecting the brand's core messages to specific products and everyday contexts.
The objectives for ID® Identity's increased digital presence are:
Increasing brand awareness
Driving social media interactions
Boosting traffic to the id.dk website
Increasing order volumes
Growing revenue for both B2B and B2C target audiences
Novicell utilizes a mix of channels to support ID® Identity's overall user journey and digital growth - from branding and interest generation to conversions and profitability, both for the B2C and B2B aspects of the business.
Furthermore, to elevate brand awareness, various campaigns have been run through different media. This includes executing High Impact Banners through IP purchases for the B2B segment and prominent selected Danish media sites.
Meta Ads

Focus on strengthening brand awareness and engagement through conceptualized brand campaigns as well as collecting leads and sign-ups for the newsletter.

Learn more about Meta Advertising

Google Ads

Focus on supporting sales from the webshop through performance max, shopping, and search campaigns.

Learn more about Google Ads

LinkedIn Ads

Focus on growing the customer portfolio in B2B through continuous collection of high-quality leads obtained through white paper downloads.

Learn more about LinkedIn Advertising

Display & Media purchasing

Focus on two segments: 1) relevant, selected websites such as bt.dk, tv2.dk, informationen.dk, and 2) a B2B track through IP targeting - a list of relevant company IP addresses.

Creative

Focus on creative material where the interactive nature of the format, along with video content, was incorporated, presenting the brand in an inspiring, visually captivating creative.

Learn more ablout Branding & Communication
Results for 2022 vs. 2021
The goals for ID® Identity are to increase brand awareness, interactions on social media, traffic to id.dk, order quantity, and revenue for both B2B and B2C target groups.
Social media interactions
Traffic to the website and e-commerce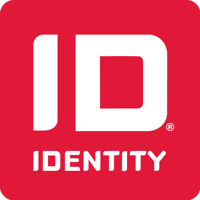 Novicell is a competent collaborator in the work of branding and positioning ID® Identity. We are pleased with the collaboration and the results it brings. They are very committed, accommodating, and continuously provide input on how we can optimize our efforts and results.
Want to know more?