Google Ads is still expected to be one of the most cost-effective ways for businesses to advertise in 2022. However, the way we work with Google Ads is constantly changing, and data collected can be crucial to how an account performs.
In this article, we give tips on how to use Google Ads in 2022 and generate more valuable conversions.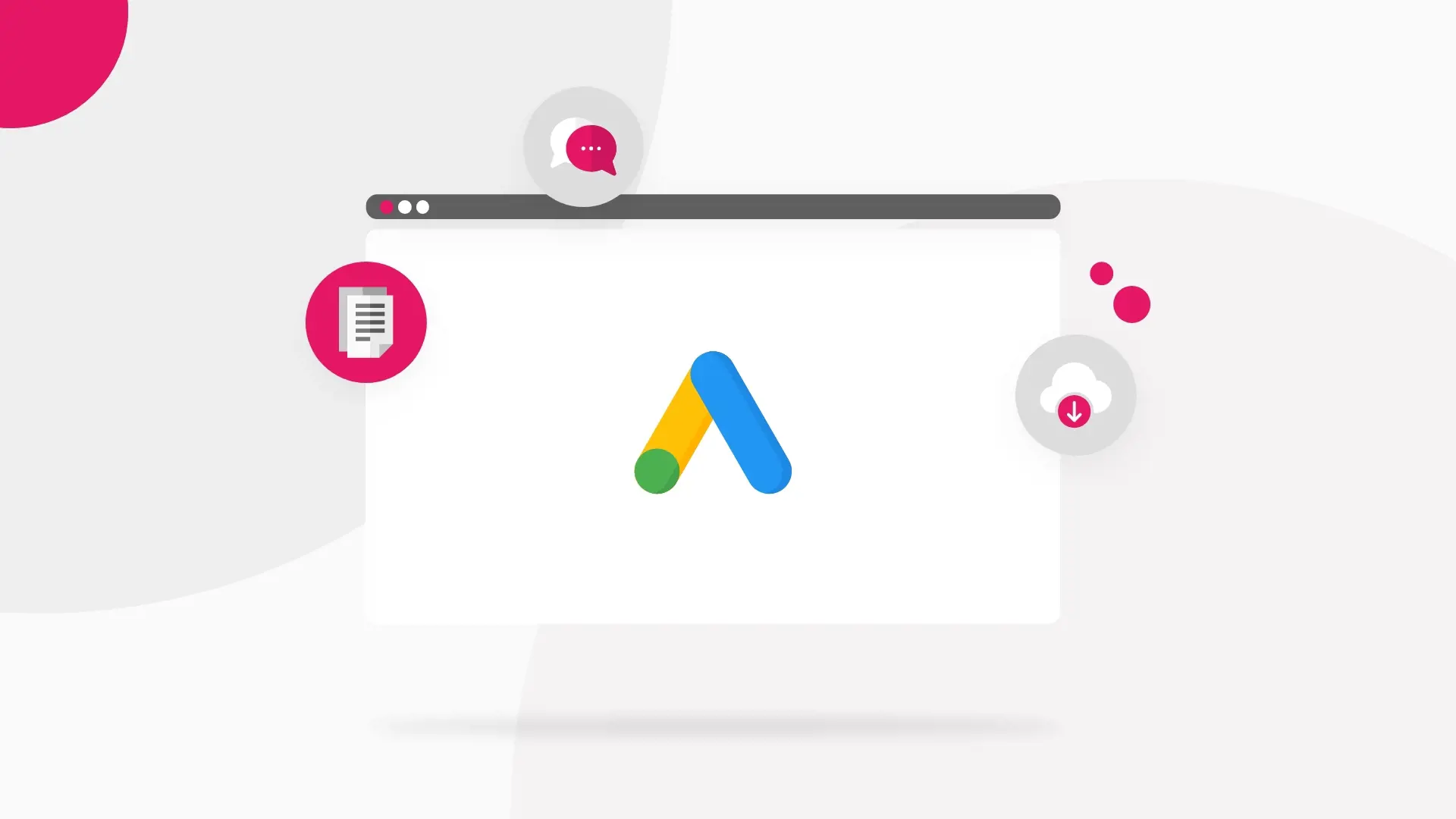 The future of Google Analytics data
Collecting valid Analytics data requires more than it has done in the past. GDPR has changed the way user data is collected across the Internet. Google, Facebook, MailChimp and other IT companies have had to adapt to be able to keep up and give their customers the tools to up to the new requirements for personal data collection and storage.
The rules and legislation for the collection and storage of personal data have been tightened since the introduction of GDPR in 2018. It is no longer enough to have a regular cookie banner on your website where you highlight the cookies used. Now the users must have the opportunity to select and deselect the cookies they want to be tracked on and even give their consent to the processing of their data and further give them to a third party via a consent banner.
No thanks to Cookies
If you use Google Analytics data, and you have implemented a consent banner on the website, you have probably experienced a decrease in the tracked traffic data, as the users who say no to cookies are not included.
These new privacy policies and settings affect how Google and the rest of us may collect data about users and their behaviour on the Internet. With the phasing out of third-party cookies, it becomes necessary to collect first-party data from users to get the real picture of traffic and conversions.
It will create new challenges, but fortunately also new opportunities in the work with Google Ads in 2022.
Modern Search - Google Ads Advertising in 2022
Modern Search is a general term that Google uses for many of the initiatives that have been in Google Ads - and especially search ads, within the last few years. Whether it will be the official term is not yet known. But what we do know is that the foundation of your user data collection and conversion tracking will be crucial to your success with Google Ads Advertising in 2022.

Automation in Google Ads like Smart Campaigns and Smart Bidding is gradually taking over the more manual workflows. And precisely automation uses the many user data that is collected to make important decisions in your Google Ads account - for example, to bid on specific users' searches, show-specific assets to users and implement automatic updates on your Google Ads account based on user data.

Therefore, it is incredibly important to "feed" Google's algorithms and robots with as much valid user data as possible, so that they can make the best decisions on your behalf and convey your advertising dollars in the best possible way. Google should no longer be seen solely as an advertising tool, but rather as a business partner that keeps you informed about your business goals and customers.
How to keep track of your Google data
It should not be hidden that it can be a technical challenge to get the foundation in place for collecting Google data. Have you set up your current Google tracking yourself, or have a good amount of technical ingenuity, you may be able to do it yourself? If not, we recommend that you seek the help of a Google Ads specialist.
The setup of the data foundation for Modern Search in 2022 should include containing:
1. Consent banner (Cookie Consent) on the website (GDPR approved)
2. Global Site Tag conversion actions
3. Google Analytics 4
4. Google Consent Mode
5. Enhanced Conversions
1. Consent banner
As previously mentioned, the consent banner on the website must be GDPR-approved, i.e., users must be able to select or deselect which cookies they want to track. Google's products have good integration options with i.e., Cookiebot, Cookie Information and Didomi.

2. Global Site Tag conversion actions
In the future, it will be important that the conversion actions created in Google Ads are created with the Global Site Tag - and not imported from Google Analytics. Global Site Tag opens more conversion tracking features, including extended conversions, which provide more data for Google Ads automation and thus better performance. Global Site Tag can be inserted as a script directly into the source code of the website or created via Google Tag Manager.
3. Google Analytics 4
Google Analytics 4 (GA4) will be the future of general Google tracking on your website. The current Google Analytics called Universal Analytics (UA) will probably be discontinued soon - perhaps as early as 2022. However, nothing official has been announced yet.
We recommend that you create a GA4 property on your current Analytics account right now and become familiar with the tool and gather user data, so you do not have to start all over again. Google has not yet announced whether it will be possible to transfer historical data from UA to GA4.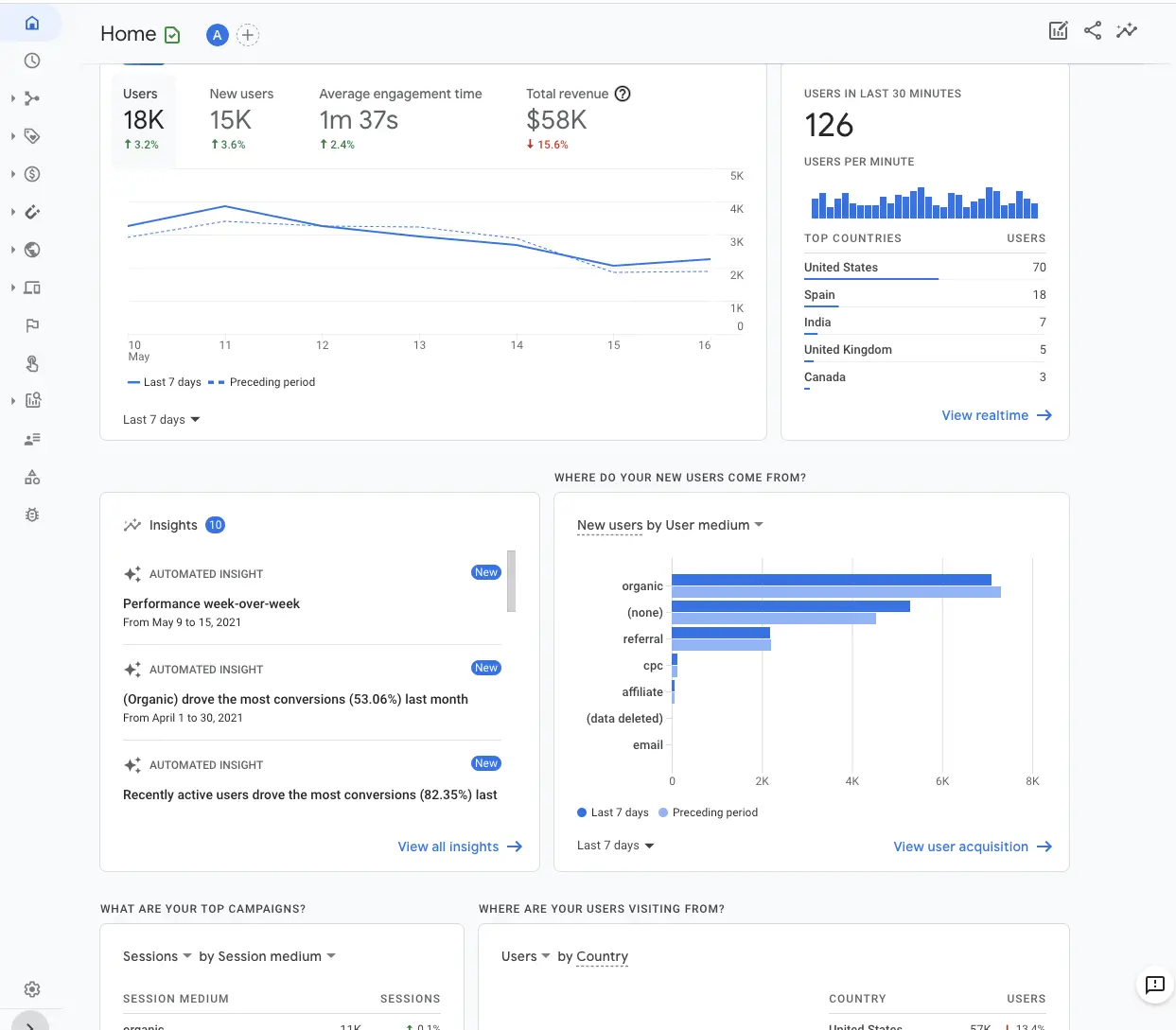 Creating a GA4 property is easy, but also remember to create the conversion goals that are important to your business, just as you know it from the current Google Analytics. Traces In transactions on an online store today via UA, some settings must also be adjusted in the data layer in connection with the "purchase" event, so that GA4 understands the data. There is no easy on/off button for e-commerce tracking.
4. Google Consent Mode
Google Consent Mode (GCM) is essential in the data foundation of the future. GCM works with the consent banner and Google products and is necessary for extended conversions to work properly.
GCM is the key to getting more registered conversions in GA4 and Google Ads to approach the actual number of conversions. GCM continuously checks the cookie status of the users as they move around the website. If the user accepts marketing cookies and makes a conversion, the conversion will be recorded as normal. However, if the user rejects and makes a conversion, GCM will instead "model" a conversion based on anonymous data. Without GCM, the conversion would not be recorded. So, it's Google's answer to approaching the exact number of conversions and still complying with GDPR legislation on first-party data collection.
Implementing Google Consent Mode is done by implementing a specific script in the source code of the website and works best with GA4 and the consent banners.
5. Enhanced Conversions
This is a new feature in Google Ads for further measuring conversions that require marketing consent. Extended conversions are only available for Global Site Tag conversion actions and should not be set up unless there is a consent banner on the website and Google Consent Mode is set up.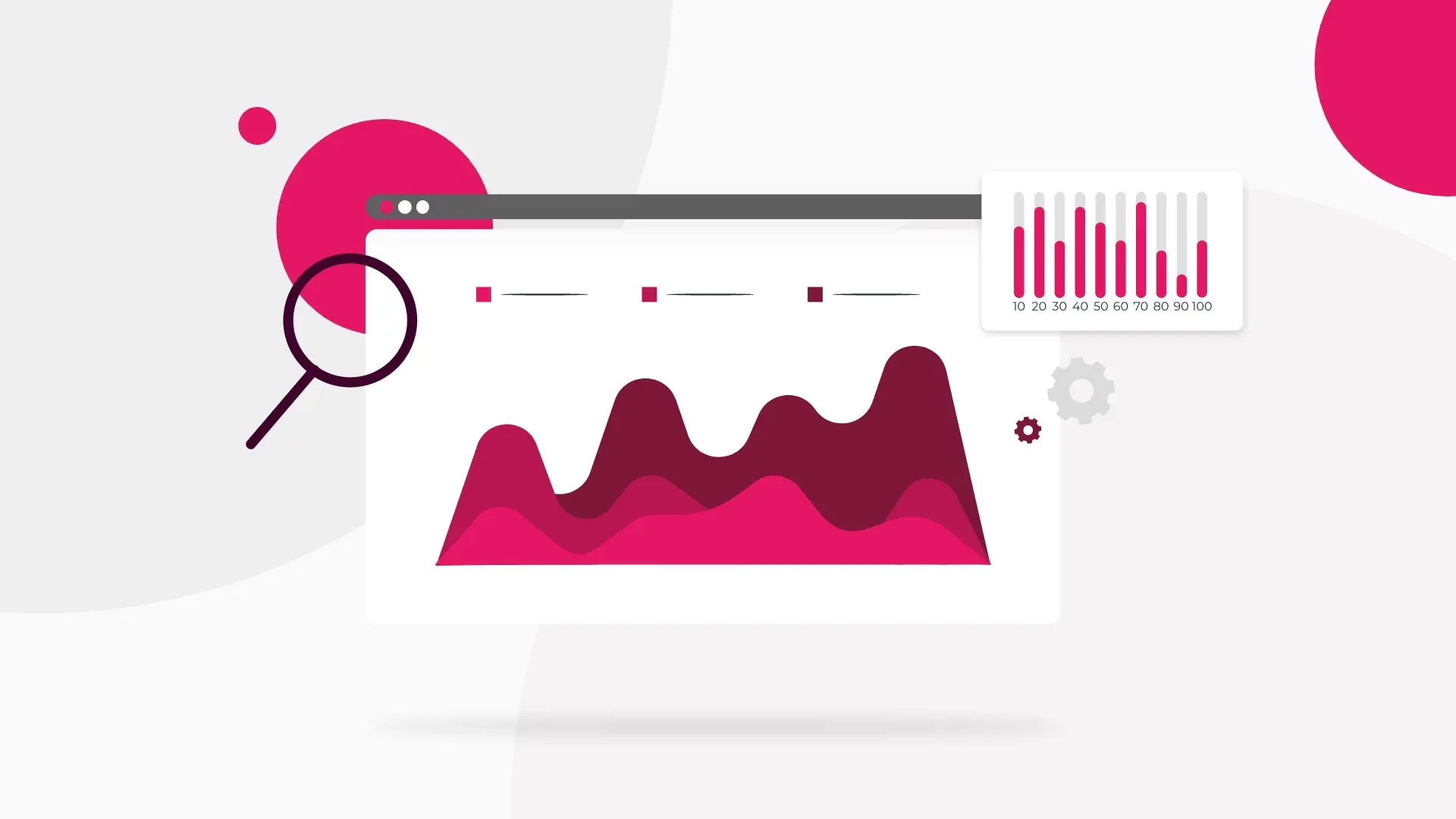 These are the overall steps that should be taken for the foundation of your Google data to come into place. If you are in doubt about how to set up the above measures, contact Novicell. 
Consider including offline conversions
If you want to include more conversions in your Google Ads campaigns, you can choose to use the option of importing offline conversions, for example, you can choose to track conversions from clicks and conversions from phone calls. Google Ads allows you to import sales data from a wide range of systems, including Salesforce, Zapier, and HubSpot, but you can also import direct conversions directly through Google Ads Conversion Import.
You can advantageously use offline conversions in combination with your online conversions and Smart Bidding, among others, such as target ROAS.
Consider server-side tracking
If you want more accurate conversion data and at the same time improve the loading speed of your website, you can consider moving your GA4 tracking and your Google Ads conversion tags to a server via Google Tag Manager. Server page tracking works by first creating a server container in Google Tag Manager. The server container must be set up to receive data from the existing Tag Manager account.

To take advantage of first-party cookies, it requires that you have a server running on a subdomain, through which you can send data before they are forwarded to e.g., Facebook, Google and other providers. Note, however, that there will be an expense associated with server-side tracking.
Automation in Google Ads - you must try it in 2022
If you have the data foundation in place, you are now ready to take full advantage of the automation solutions in Google Ads.
Google keeps stating that their automated products work best when they work together. Specifically, there are three products in Google Ads, which in interaction with each other will be a must-try in 2022. These are Smart Bidding, Responsive Search Ads (RSA) and Broad Match.

Smart Bidding
Smart Bidding uses billions of user signals to set the right bid for each search and auction-based on your ROI goals. This is one of the reasons why it is important to have optimal user data collection.
Smart Bidding has been around for some years and has from the start been met with some scepticism among Google Ads experts due to lack of control overbidding. However, Google has developed a lot on the product since then, and today it has gradually become a best practice as it often outperforms manual bidding.
In conjunction with RSAs and Broad Match, Smart Bidding can perform even better, Google states. Here we look at the conversion-based bidding strategies: Maximize Conversions, Goal CPA, Maximize Conversion Value, and Goal ROAS.
Google has made experiments that showed an average of 20% more conversions to an identical CPA, using Smart Bidding combined with Broad Match and RSAs. So, it would be foolish not to experiment with this in 2022.
Responsive Search Ads (RSA)
Earlier this year, Google announced that the old Extended Text Ads will be discontinued in June 2022. We are left with the responsive search ads that Google introduced a few years back. RSAs use machine learning to put together the best performing search ads based on headlines and descriptions you have entered yourself.
RSAs work with Smart Bidding and Broad Match to show more relevant ads at a greater number of user queries and the right price. This allows you to reach relevant searches that you might not be shown on if you used extended text ads.
Broad Match
Broad Match has previously had a bad reputation for getting traffic on a lot of irrelevant search terms, which is why they have stuck to Exact Match, Phrase Match and BMM (Broad Match Modifier). Google wants to erase this view.
But the newly revised Broad Match, Google states that Broad Match becomes best practice when used with Smart Bidding and RSAs. In other words, Broad Match should not be used in conjunction with manual bidding.
The new Broad Match is created for use with Smart Bidding. According to Google, there are no benefits to using match types other than Broad Match during Smart Bidding, as the bid is set at the query level and not the keyword level. So, you throw your net out wide and let Smart Bidding decide which auctions to bid on.
Broad Match can also take advantage of unique signals that are not available in other match types, e.g., landing page (as a filter), other ad group keywords, past searches, and user location.
These are just a few more reasons why you should get your data foundation in place so that Broad Match and Smart Bidding get as accurate user data as possible to act from.
Combining Broad Match keywords with Smart Bidding and RSA allows Google to test a larger combination of different search terms and text ad combinations. Thus, Google Ads moves away from "micro-management" at the keyword level and recommends that you focus on collecting valid data, create good creativity and stay focused on overall business goals.
Remember to test
The above solution may not be ideal for your Google Ads account. Therefore, it is important to thoroughly test the combination of Smart Bidding, RSAs and Broad Match before implementing the solution.
If you want to test Broad Match in isolation, Google suggests creating an experiment via the "Recommendations" tab or creating a one-click experiment.
If you want to experiment with the combination of Smart Bidding, RSA and Broad Match, you should create a custom experiment.
So - where should your focus be in 2022?
Smart Bidding, Broad Match and other automation only work as well as the data that comes in. Therefore, it is extremely important to implement the steps required to collect valid first-party data.
It requires first and foremost:
• Proper setup of Global Site Tag conversion actions
• Correct setup of Consent Mode
• Correct setup of Enhanced conversions
• Creating Google Analytics 4
This is the foundation for Google Ads campaigns to run as well as possible, especially when using automation.
Once the foundation is in place, we have the best starting point for getting the trinity of Smart Bidding, Broad Match and RSA to perform optimally.
If the foundation is not set up correctly, the alternative is, for example, that Smart Bidding offers the wrong search terms, to the wrong target groups/users, and at too high a price.
In addition, it is important that you continuously test and experiment with new initiatives with automation so that you can show the results to stakeholders.
Google's smart algorithms are here to stay, and there seems to be no way around it. While many of these features sound promising and smart, one should not jump in with both legs. For the above elements to have the best possible premise, it is important to have a solid database, which can be difficult for a smaller or newer advertiser, and even if you have a stable Google Ads account that drives a solid number of conversions, is it remains important to test the new measures.
Get help with Google Ads and GA4
At Novicell, we are passionate about helping our customers, and staying up to date on everything that moves within Google Ads and Google Analytics.
Need help finding the optimal Modern Search setup for your Google Ads account in 2022? Or do you need help with Google Analytics 4 and tracking? So do not hesitate to contact us.