Pharma
The pharmaceutical industry is expected to grow by more than 50% in the next 5 years. Many pharma companies are at an early stage in terms of taking advantage of digitalisation. Novicell helps with solid industry knowledge and by transforming potential into solutions.
Introduction
Health and digitalisation - two inextricably linked words. The potential is enormous. Pharma constitutes a subset of the untapped digital potential. The Pharma industry is broadly categorised into over-the-counter drugs and prescription drugs with 15% and 85% of global sales respectively. The pharmaceutical industry is an industry with low visibility on online channels. Many pharma companies have traditionally conducted business via classic B2B sales channels, where distributors and sales agents have played the vital role in the sales process. However, digitalisation offers new opportunities to reach end customers with business models based on Direct-To-Consumer (D2C) solutions and sales of over-the-counter medicines online.
Trends and opportunities
Important digital trends in the pharma industry
Customer behaviour is moving towards "Digital First" rather than "Doctor First"

Amazon has, among other things, acquired PillPack in 2020, rebranded as Amazon Pharmacy in the USA, but with a business model that may have the potential to be transferred to Europe. Already two pan-European online pharmacists have each achieved EUR 1 billion in annual turnover

Direct-to-consumer

We see Direct-To-Consumer (D2C) business models challenging existing B2B sales, especially where there are strong brands with high-frequency use

ePrescriptions

The sale of prescription medicine is regulated by law. ePrescriptions across EU countries are expected to be fully implemented in 2025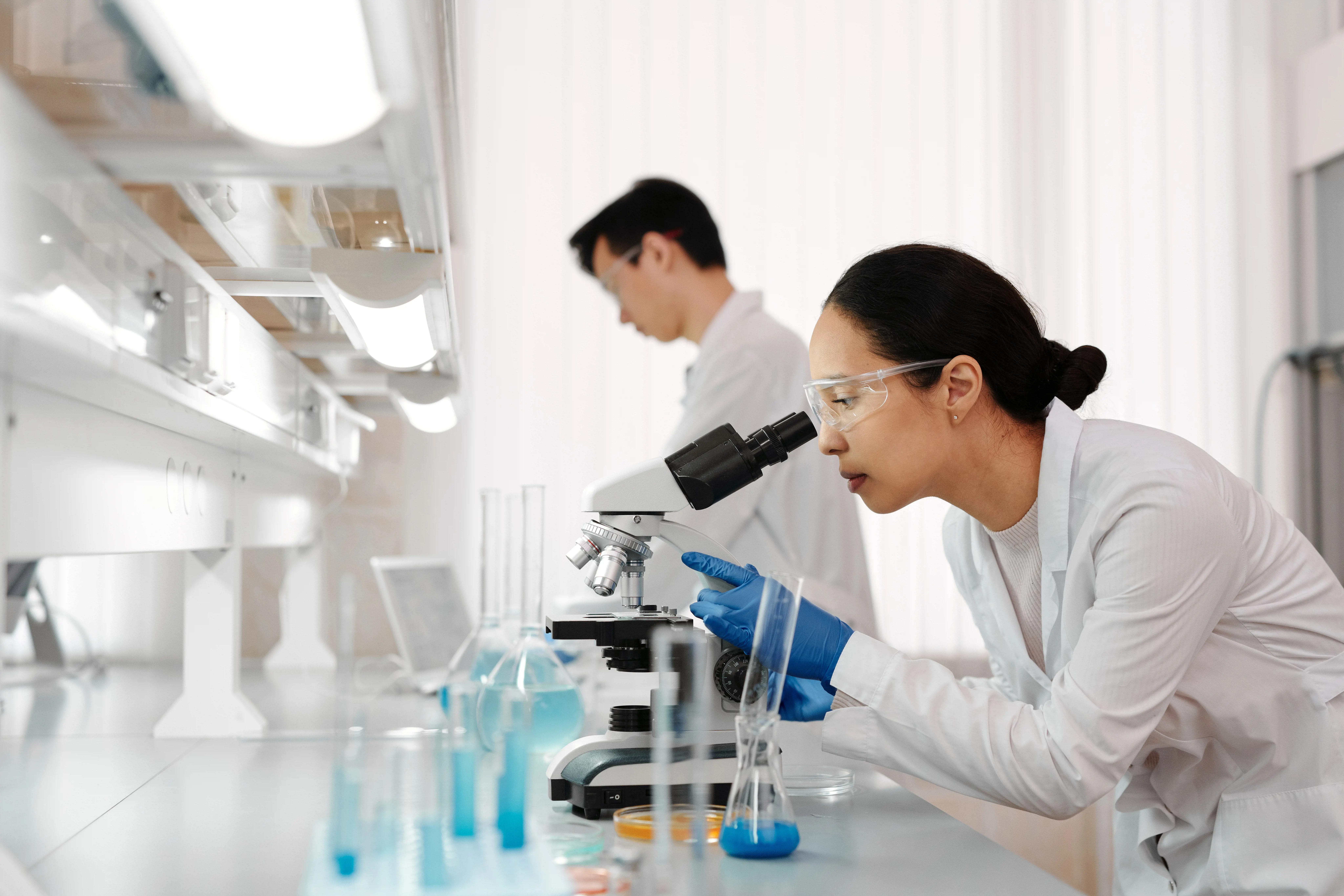 Our services
Novicell offers a range of services and solutions
Know your customers!

The industry is characterised by many different stakeholders. It is therefore important to understand the customer journey from when they discover a need to when they choose a product: What do they do, what do they think and experience and which touchpoints should the company prioritise in order to make a special difference to the customers' experience of brands and services

Customer Journey

Accelerate digitalisation

When the company's business model is adjusted to take advantage of the benefits of digitalisation, we can help. Our experts have experience of setting the right target image for which systems and services are needed for the concept to be translated into efficient operation.

Architecture

Leverage data to make decisions

The amounts of customer, sales and marketing data are increasing rapidly without the insights keeping pace. We have methods and tools to transform data into insights that enable your company to make decisions based on well-considered data

Data Value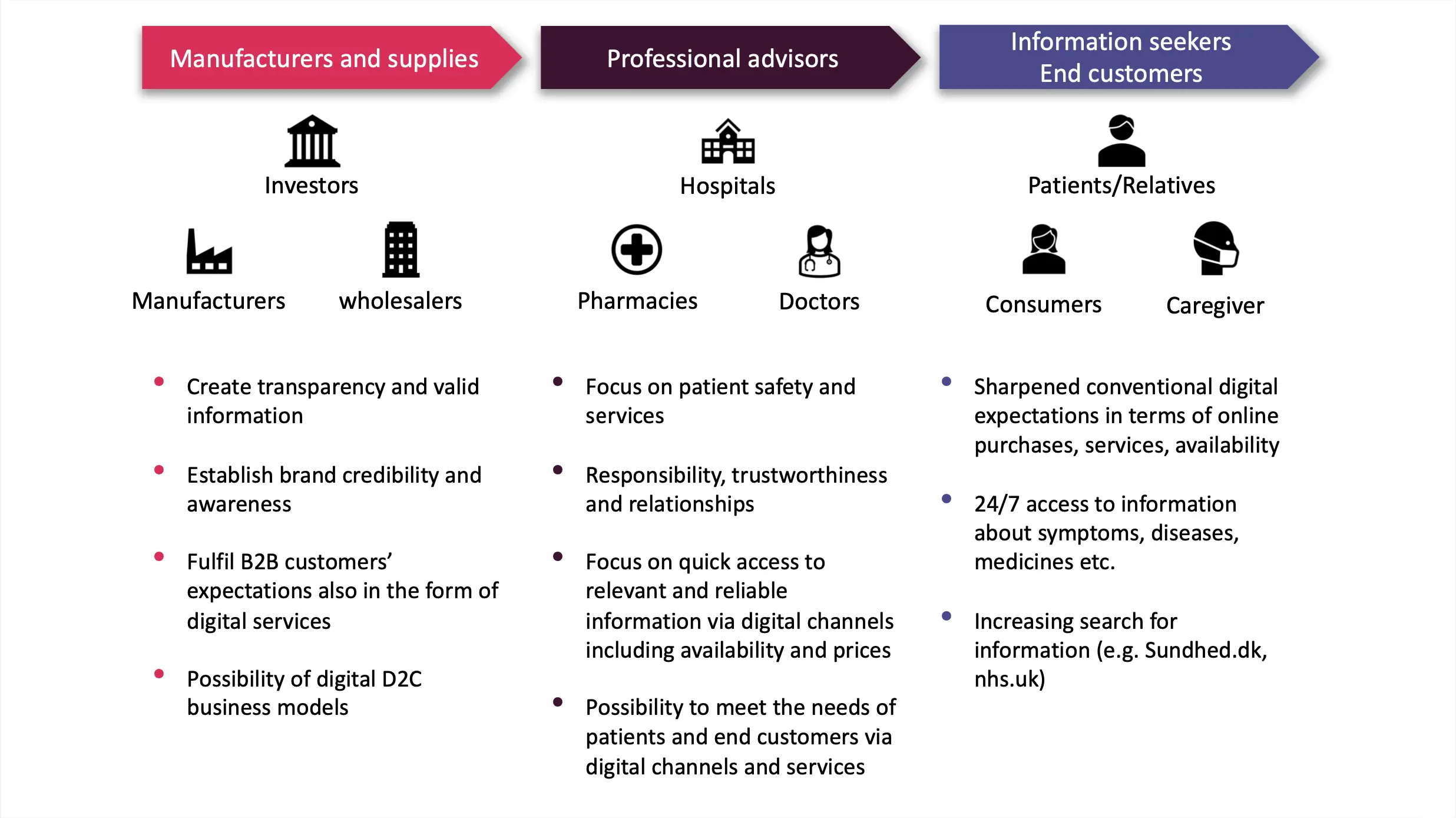 Selected pharma companies we have helped
With the new website, we're able to showcase how our facial aesthetics treatments work and highlight our partner physicians. We also have an effective CMS supporting all our regional teams' needs and providing a much more user-friendly experience. Most importantly, our digital business model has turned into a true business driver.
If you have the ambition, we have the experience and the specialists
At Novicell, we have many years of international experience of creating commerce solutions, advising and developing pharma companies digitally.

As a technology-independent partner, we can advise you all the way from strategy to technology selection and architecture to implementation, customer service and operation.