Drupal
Novicell is a leading Drupal development company. We have launched more than 30 Drupal solutions and have won several Drupal Splash Awards for the best customer solutions.
Why choose Novicell?
A successful digital presence requires a CMS platform or a world-class webshop. A platform that is user-friendly, scalable and future-proof. One such CMS platform is Drupal.
We have launched more than 30 major, complex Drupal solutions and have 13 developers who are highly specialised in the Drupal platform. We have over 20 years of experience with PHP, which is the technology behind Drupal. We have delivered websites, complex integrations, ecommerce solutions, self-service solutions, intranet solutions, multisite solutions, international solutions with language versions and many other solutions based on Drupal.
We have won several Drupal Splash Awards for our state-of-the-art Drupal customer solutions.
No licence costs

Open source. There are no ongoing licences. A large global community contributes to the constant development of Drupal

Ease of use and editor roles

Drupal is user-friendly for editors and excels in its role management options for editors

Good integration with business systems

Drupal is suitable as a commerce solution, e.g. By virtue of good integrations to external systems

Possibility of using fully tested modules and packages

Drupal consists of a number of different modules that can be built on top of Drupal Core.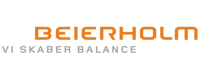 We have a really good collaboration with very skilled and committed people at Novicell. They have a good understanding of our business and they manage to translate that into online  solutions. This gives us an advantage in the market.