Apps
We create tailored app solutions to meet the unique needs of businesses across various sectors.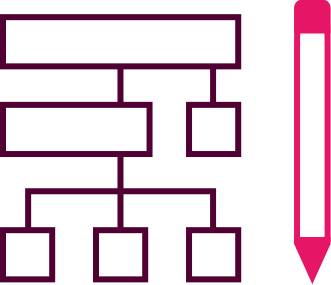 1. Strategy
We define strategic goals to develop your ideas and needs into a successful app that integrates with other value-creating sales channels.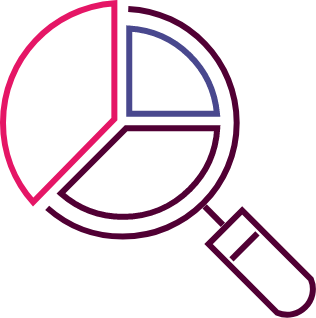 2. Analysis and Planning
We identify prerequisites in a workshop, define team structure, and prepare a roadmap.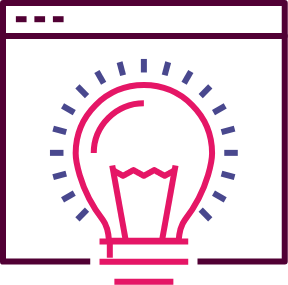 3. UI/UX Design
We develop an interactive, user-friendly app with an experience design that engages the user and ensures intuitive attention to the platform. App information architecture, design, and type are considered. Everything is exemplified in mock-ups and prototypes.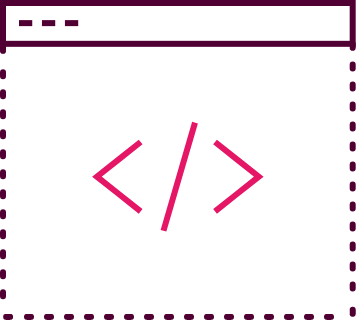 4. App Development & Technology
We plan the app's IT architectural capabilities and establish success criteria for the development process, including backend, frontend, technology, and API.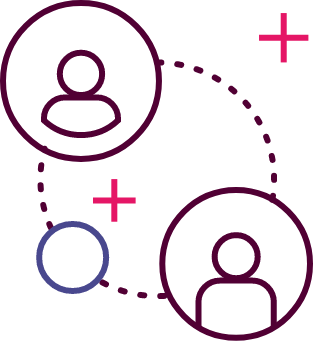 5. Consumer & Market Testing
We ensure the app's mobile functionality through thorough security, quality checks, and user testing. We constantly monitor how the app performs on our digital data scoreboard, where we navigate the development down to the smallest detail to ensure a 100% satisfaction guarantee.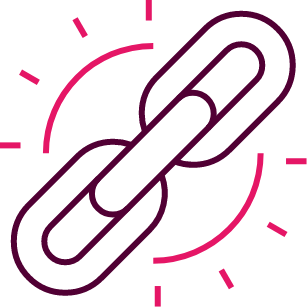 6. Launch, Maintenance, and Support
Now it's time to launch the app via the App Store and Google Play. Title, description, category, keywords, publishing icon, and screenshots should be carefully selected to give the app the highest possible score in the launch process. We will continue to assist you.
3 reasons why you should have an app
Loyalty

Stay relevant with an app and provide your customers with the ultimate user experience. It will make your customers return and strengthen your brand. - Be present in the customers' context. - Offer the consumer something extra like loyalty or customer clubs.

Personalisation

Content is key; you can be present for your customers with an app. - Build a relationship with the consumer. - Personalised notifications

Digital value proposition

Create higher value for the consumer. With the growing use of mobile devices, having an app makes your business easily accessible, and you meet your consumer's digital demands. - The app is an integrated part of the value the business offers. - Credibility in downloading an app from the App Store
Novicell has been very accommodating and flexible throughout the process, which has required something from all parties, as the modernisation of our previous platform necessitated a lot of investigations and new development. The improved front-end now in the pipeline is our first step together. We look forward to the series of upcoming improvements that are just around the corner that will further elevate the customer experience. 
Progressive Web Application (PWA)

A Progressive Web Application is the web-based version of the app. This means that it is built with web technologies. In fact, it is a website that can be downloaded to the phone and saved as an app. Google is heavily involved in PWA development and sees it as the future app platform. The major advantage of PWA is development time and cost.

Native Application

The classic Native Application is still the most widely used. Native apps can fully utilise the hardware and software of different devices. This means that the latest mobile technologies from Apple and Google can be used in Native apps as soon as they become available. The major disadvantage of this model is that two versions of the app need to be built, one for each OS (Android and iOS).

Hybrid Application

Hybrid Applications are a combination of the two mentioned above. By using components from PWA and Native, a strong Hybrid App can be created, incorporating many features offered by both. A Hybrid App often consists of a Native framework with web-based pages. The advantage here is that you create a Native App but only do the work once. On the other hand, you are committed to a Hybrid technology, typically not owned or driven by Google or Apple, which means the chosen technology may become obsolete in the future.
SERVICES
Read about related services   
RESOURCES
Browse our insights