Google Shopping
Improve your online advertising with Google Shopping
What is er Google Shopping?
What is er Google Shopping? Effective form of advertising for webshops

Google Shopping is an extremely effective form of advertising for webshops, as it allows you to show product images and prices to your customers directly in the search results.

Data from your webshop

The campaigns in Google Shopping use data from your webshop to design the ads, including with product titles, descriptions, stock status, size, shipping costs, retail price, etc.

Display of advertisements

Google uses this product information as well as the bidding and machine learning to determine whether your product should be displayed on a given search.

Product optimisation

Therefore, it is incredibly important that the webshop and the products themselves are optimised to get the best experience and performance with Google Shopping.

Where are they displayed?

In addition to being displayed in the search result itself, Shopping ads are also displayed in the "Shopping" tab of Google's search engine.

Other locations

Google Shopping ads can also be included in advertising on other channels, e.g. banner ads (Display) and video ads, where the products are shown as a kind of "overlay" on the ads.
Why you should choose Novicell to help you with Google Shopping
Knowledge

We have a close collaboration with Google, where we are always up to date with the latest options and have the expertise required for implementation.

Experience

We have over 10 years of experience with Google Ads and have in-depth knowledge of setting up, operating and optimising Google Shopping campaigns and ads.

We measure everything

It is crucial for us to measure and act on everything we do. Why? Because our solutions must result in growth and business development for our customers.
Selected companies we have helped with Google Shopping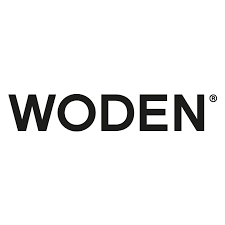 Read about some of the results here
What do I get out of using Google Shopping?
Google Shopping can contribute to a large profit on the bottom line.
Google Shopping campaigns are often the campaign type in Google Ads that gives the greatest conversion value for webshops.
The results speak for themselves for 5 of our larger customers who use Google Shopping ads:
We therefore have no doubt. If you have a webshop, you should set up Google Shopping campaigns. Through work with a number of large Danish and foreign webshops, we have found that Google Shopping ads often have a higher ROI and click rate for products than search ads. This is not least due to the possibility of advertising directly on products with a picture, price and product information.
Other benefits with Google Shopping:
Targeting

Targeted advertising on all your products

Up-to-date information

Automatic product feed with up-to-date product information

High conversion rate

High conversion rate, among other things, due to the visual presentation

More touch points

Frame your target audience at several points in the sales funnel

Remarketing advertising

Bid on relevant segments based on their past behaviour (RLSA)

Performance comparison

Option to compare performance relative to the competitors in the bidding auctions