Increase traffic and generate more qualified leads
Making your website discoverable in an ever-changing global marketplace such as Google is inevitably challenging. For businesses big and small, maintaining visibility and increasing relevant traffic is a shared struggle. At Novicell, we understand the various obstacles you face particularly if you're a B2B that caters to a technical or specialist field.
Our team of SEO consultants can help you improve the functionality of your website and content to ensure that your website ranks well on search engines while providing the best user experience for humans. 
Keyword analysis

Climb the google podium with keyword analysis. Determining which keywords are worth generating around is essential for gaining more targeted traffic and increasing your page rankings and search volume.

On-page SEO

Following good on-page SEO practices helps ensure that search engines and users can navigate your pages with ease. From internal links and HTML to page layout and content density, our SEO team can help increase the relevancy and accessibility of your web pages.

Technical SEO

Building a technically strong website means increasing its 'crawlability' and credibility. This involves Assessing your core web vitals, internal linking structure and making sure your website is secure.

Linkbuilding

Building a good reputation requires more than just a high-performing website, you also need to gain the seal of approval from other credible websites. Novicell works with three concepts within link building; internal, external and outgoing links.

International SEO

Going international? We are well-versed in international SEO and marketing to a global audience. Whether your goal is to increase your site's visibility in targeted countries, or you're entering a new foreign market, our process for scaling websites to multinational markets will help you get there.

Site migration

Site migrations are usually considered a risk for SEO, but they shouldn't have to be. With our help, our SEO specialists can ensure that your site is migrated seamlessly, without losing the traffic you worked so hard to gain.
Why invest in SEO?
When users find your website, the chances are they used a search engine like Google to get to your site. Google processes around 5.4 billion searches per day - that's almost 227 million an hour. With so many people turning to Google to find the information they want, why not optimise your content for this type of search?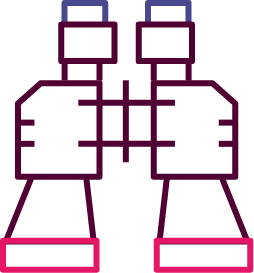 Research
We'll begin with an assessment of your current website to evaluate every element impacting your SEO performance. We'll check both technical and content-related factors to gain a complete overview of your website.
Audit
From the insights gained at the research stage, we'll produce an SEO audit detailing how well your site is performing and what improvements can be made. Our SEO analysis covers all core areas including, site speed, content quality, technical optimization, user engagement metrics and competitor analysis.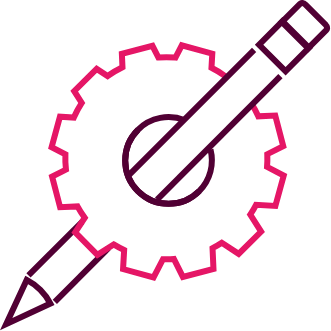 Implementation
Together, with your input, we'll create and implement an SEO strategy specifically tailored to your business goals - we'll combine methods of optimisation, tracking and reporting to outline these.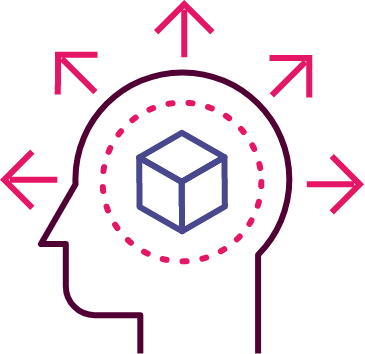 Experience
Our consultants have experience across a wide range of industries and businesses. From owner-operator shops to multi-national corporations and everything in between.
Speak to us about SEO opportunities
The simplest way to get in touch is to complete the form.
We aim to get back to you within a couple of working hours.
If you'd prefer to call +44 (0)20 8144 8142
Or we can chat via email hello@novicell.co.uk