Digital Business Analysis
The world is becoming increasingly digitalised, and this includes all industries and all types of customers.
Can you answer yes to one of these questions?
Then Novicell's business analysis is relevant for you!
In the analysis, we uncover the challenges and circumstances that burden operations and performance in your company and block the way to achieving your goals and ambitions.
We assess which of these challenges are digitally rooted and how they can be solved with a digital solution from Novicell.
Depending on your issues and needs, we are ready to delve into your system landscape, business processes, customer journeys, requirements and objectives and create a clear and prioritised digital investment plan for you.
Switching platforms

Are you going to switch platforms, but are in doubt about what to choose?

Requirements and wishes

Have you already chosen a new platform, but have doubts as to whether it can meet your requirements and wishes?

Inefficient and complex business processes

Are you faced with a lot of inefficient and complex business processes, but are unsure how a digital effort can remedy this?

Maintenance and technical debt

Are you drowning in maintenance and technical debt and lack time for business development?
The above questions are examples of typical issues that companies often face. If you can nod in recognition to one or more of these, so reach out and learn more about how with a digital business analysis you can create an overview and lay out a strategy for how you can develop your business in the digital universe.
What services do we offer?
Below is a selection of the services we provide. Most often, these services will overlap and will all be performed with a common focus in mind: to map out your challenges as well as the potential in starting a new project, where you can exploit your digital potential to a much greater extent and develop your business.
We will always tailor the right solution to your needs and desired benefit, which is why the digital business analysis is not a locked package solution. We bring the relevant and necessary services into play based on what you would like to achieve, the challenges you struggle with or the opportunities you would like to uncover.
Platform analysis

We compare selected digital platforms based on your business needs and criteria so that we find the best match for your company. We provide you with a solid analytical foundation to be able to make a decisive decision about the future of your company.

Business case

By mapping the business case for the project you want to initiate, we ensure that the project is financially profitable. The business case creates transparency and traceability from your ambition and business goals right down to the concrete deliverables the project must consist of.

GAP analysis

We carry out analyses of business processes, user flows and system landscape. We build a bridge between the use of current and future systems. The GAP analysis minimises the risks of radical changes in your business.

Process description and visualisation

By uncovering business-critical and cross-functional processes, we ensure that we achieve a deep understanding of the day-to-day operations, as well as the challenges and opportunities that lie ahead. Visualisation of business processes, procedures and dependencies provides perspective for you and for us and contributes to simplifying these.

System description and visualisation

We look into your IT landscape to assess the condition and complexity of systems, platforms and integrations. Description and visualisation of your IT landscape creates a foundation for being able to assess where we can optimise your business and minimise costs.

Setting up tangible business requirements

We help you to prioritise and structure your requirements for the project and describe them so that the solution can be developed. We help you specify requirements and wishes so that they are easier to measure when the project is in operation.
Selected companies we have helped with digital strategy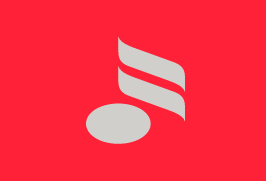 OUR WORK
Read about some of the solutions here